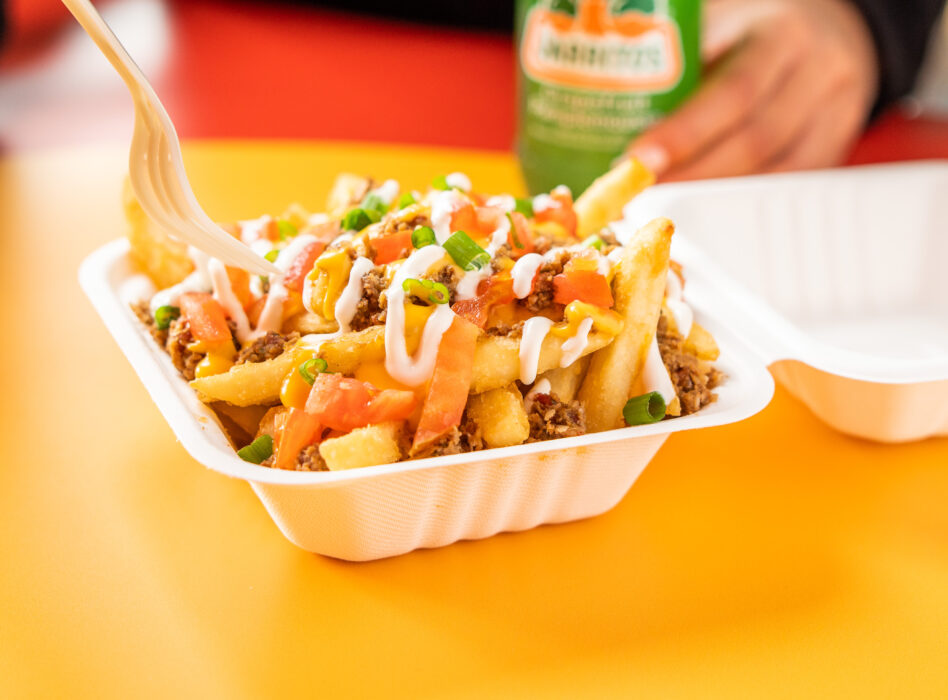 Extreme Flavour. Extreme Crunch. Extremely GOOD! What's the secret? Let's break down what makes our Extreme Fries SO delicious!
Perfectly Crispy Fries
Who wants a soggy fry? Not me! We have our fries down to a science when it comes to getting the right amount of crispiness.
Seasoned Ground Beef
We never skimp on flavour. Our ground beef is perfectly seasoned and adds heartiness to our Extreme Fries.
We're not afraid to get SAUCY with our Signature Queso and Sour Cream!
Our Signature Queso gives the Extreme Fries a little kick, while our Sour Cream brings in a hint of tanginess!
Finished off with FRESH Toppings
If it ain't fresh, we don't want it. Our Extreme fries are always topped off with the freshest diced tomatoes, green pepper, and green onions.
FYI – Love our Extreme Fries? You'll LOVE our Extreme Chips too!
Treat yourself to an EXTREMELY delicious side of Extreme Fries at a BarBurrito location near you!